Las Vegas Raiders Black NFL Cotton Fabric
Style# NFLCTN LASV-3513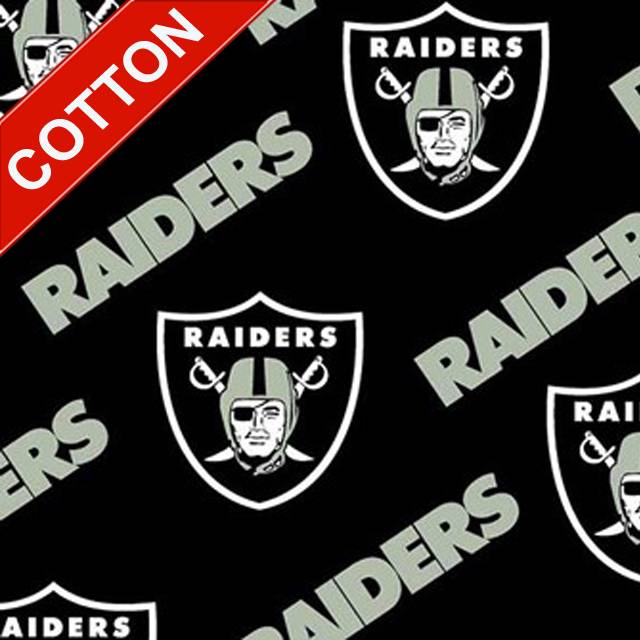 Click Image to Zoom
$11.95 Per Yard
Style# NFLCTN LASV-3513
Qty In Stock: 59
Description
Show your love and passion for the Las Vegas Raiders with this NFL cotton broadcloth fabric. Our cotton fabric is 58" wide, 100% Cotton. This printed cotton fabric is perfect for decoration, crafting, pillow project and more. Our cotton fabric is high-quality at an affordable price.
Fabrics Information
Collection:
NFL Cotton Fabric
Style#:
NFL LASV-3513
Fabric Weight:
Medium Weight
Contents:
100% Cotton
Width:
58"
Maximum Continuous Length:
10 yards
Washing Instructions:
Machine wash gentle.Tumble dry low.
Legal Notice:
This item is for personal use only. Manufacturing of finished products for resale is illegal.
Related Product Categories
$
11.95
Per Yard
Qty In Stock: 59
---
We are confident that you will find what you are looking for, whether for personal or your wholesale needs.
We take pride providing top quality fabrics and responsive customer service.

We would like to thank you in advance for your business.